I cannot believe it...!
(12/09/2006 17:27)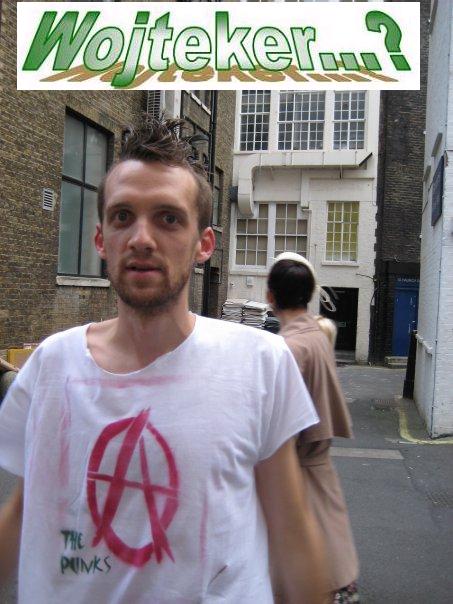 I really can't, it's too much of a coincidence, too much of fate screwing me royally.
And for those of you interested in that type of thing, that is officialy the second worst way fate can srew with you (Can you guess what the worst one is? Answers on a postcard please...)
I hear you all crying "What, what has happened?" and such like - well i'll tell you.
As the 19 people (at time of writing) who read my previous blog entree (not a mispelling - it's what i will call the type of blog entry it was) entitled "Failure" (- how true that was! only 19 hits - appalling!) know, Calabras Hierro was last seen sitting with a cast on his leg after having his season (and therefore mine) curtailed due to his fitness dropping from 100% to 50% as a result of a single tackle.
That was fine. It was annoying as it cost me a playoff spot to say the least, but for regular followers of Banditos fortunes it was obvioulsy a fair finish given a poor start. But i was hopeful for the new season. My squad was once again stronger than ever, and had weathered the season change quality drop admirably.
We were all hopeful for our first game and it started well. Calabras netted himself a hattrick. Back on fire was my best striker (don't know why that cam eout backwards but if you'll forgive me i'll move on). But then came disaster - the coincidence that is too great to be believed. One horror tackle later and Calabras found himself back in the physio room with a plummeted 49% fitness!
This means that, as far as I can tell, the tackle half killed him (1% more than half in fact!) how can this be. Something is afoot in this game to keep me down and i'm going to find out who's behind it, so help me!
49% fitness. Jesus...
That almost put the kybosh on the opening to my season, but luckily i had players to fall back on. This did cause me to fall out of the cup at round 1 for the first time in god knows how long. It's distressing it really is. I am certainly not a happy bunny.
Before the end of last season i breifly asked for predictions on my teams fate. As not one person correctly guessed the outcome of my season, i will not be bestowing the offered credit on anyone. (the fact is, not a single person offered a prediction - this either suggests no one was arsed to predict or no one felt i was true to my word and would have stumped up the credit. Well i would have, and you missed out - so more fool you!). I will roll this over to the next time i challenge you to answer something. It may not be today or tomorrow, but we'll see...
I hadn't intended to blog again so soon after the last one, but i got so angry it came out of me. I seem to write more when pushed by frustration, anger or unhappiness (anger mostly - i'm not usually unhappy). I don't know if the products of this, the fruits of my belaboured and misguided mind are any better or worse depending on mood. I would need to conduct some kind of blog related experiment to work that out properly. Have done frustrated to death here, and angry now, so what would make me happy....? (get yourselves after that credit - i'm serious! stick it in a comment - you never know what might happen...)
Finally in this rant going nowhere...(i seem more coherent when blogging in Patalonia than in the real world. less disjointed at least, and definately less brackets) ... spinner, i notice has opened up discussion on the credits-for-cash debate.
My two pennies - do it, i have lots of credit and would prefer the cash. However, my associate here has mixed feelings as he thinks rich people in the real world would drown their teams in cash "abramovich style". I can see his point and the capping of this would be sensible in that case...
This is very admirable and why this game works so well, ie. that opinions of it's faithful players are asked for an contemplated and sometimes taken on board. So it leads me to thinking ...
WHEN THE BLOODY HELL AM I GOING TO GET MY DAMN HAIRDYER BUTTON AND TEAM PSYCHOLOGIST?
consider this angry rant complete. I will blog again in either real world or Patalonian form when i have calmed down sufficiently to carry out my experiment...now where is that spare bottle of Desperados...
Share on Facebook
Blogger has no team.