Season 30 of ManagerLeague revealed!

Like clockwork, or the periodic cycle we pretend to not know anything about when confronted by 11 year old daughters, we have yet again reached a change of seasons here in ManagerLeague.
And it is a little anniversary too, going into the 30th season. Congratulations to us, and to you all!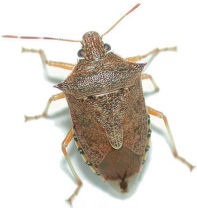 And, not surprisingly, there are a number of updates you should know about, resulting from the last month of development here at ManagerLeague Headquarters. For the second season in a row, finding and eliminating bugs / problems has been the main focus, but a lot of other things have also been improved.

As far as we know, this now concludes our effort towards getting rid of "bugs" for a while, as we are running out of them, which is a very good thing (and about time!). And with those out of the way, I hope that I will be able to get enough time over the next 2 months to finish the work on Champions League and Cup Winner Cups. When I do start this process next week, it means that all suggestions will be ignored until these new Leagues / Cups are in place, thats how it has to be with just 1 developer (!)

In addition to getting all the "bugs" out of the system, we have seen the need for a more structured forum, so we have built the forums in groups now, grouped by language. In example, the forum currently known as the Norwegian Forum, will be several forums, all in Norwegian; Norwegian General Discussions, Norwegian Real Football, Norwegian ManagerLeague Discussions etc.
This means we have a lot more forums all in all, so we have tried to group them by language, so you will not have to deal with the languages you do not care about. Inside each group, you can chose to "subscribe" to one, some or all of the forums therein.
And only subscribed forums will show you threads in the Latest Threads at the top of your General page.
It may be a bit of change, but once you get used to it, you will never miss the "old ways" again :=)

We have also been convinced to look at some issues in the transfer-system, and have taken some steps to improve fairness, prevent cheating and reducing the price on some of the young and promising player. However, we also saw that the printed "value" was much to low in most cases, to indicate the Market Value, so we have made some adjustments to the printed value to improve on this.
In addition to this, we have been slightly worried by the transfers including large credit-amounts, so we have implemented some fairly strict limits on how much can be donated.

Here is the list of changes for next season:

Fixes:
- A serious flaw was found in the simulator, triggered by swapping players around on the field in an event. For example, if player X got a red card, and was swapped with Player Y in an event, it is actually Player X playing and Player Y not playing.
- On the portal front page, the profile picture of bloggers was no longer displayed as it should be. Please upload profile pictures on the portal and submit a blog-entry.
- Also about blogs, the time-stamp was bugged in the XML-feed of blogs. This was confusing for a lot of feed-applications. Should now be fixed.
- In-game, on the Staff-page, the pop-up that is displayed when hiring new staff could show the wrong Wanted Contract Length for staff aged higher than 45. This should now be fixed. Over 45, they now want a max contract of 66 rounds, and over 50 they will just want 33 rounds.
- A bug was found in the Platinum Boot award, making it go to the wrong player. This should now be fixed.
- Entries in finances with an amount of 0 (zero) are no longer rendered in the "expenses" column, 0 is hereby defined as a positive number
- Teamless players should now have the correct values, always!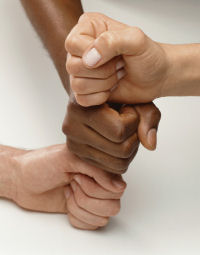 Improved Forums -> Better structure -> Cleaner forums:
- The forums have now been restructured, so a little confusion is to be expected.
-- Forums are now grouped based on language, with exception of the Common forums for Bugs and Game Announcements etc.
-- To see threads on the General-page, you need to Subscribe to forums
-- On preferences, you can now select your default Forum View. The default is the new Group-view which is required if you wish to subscribe to forums.
-- Forum groups now close when you open a new one

Formula-changes
- A new VALUE formula is now in use to better reflect the real market value of players. This is a very noticeable change in some cases, specially when it comes to highly talented youngsters. The actual MARKET-VALUE will live a life of it's own, as always, but at least now the printed value is a little closer. It may now be a much better alternative to buy players slightly older if you need to consider the size of your teams wallet


- The number of teamless players being generated during a season has been increased quite a bit. This has been decided to try to reduce the extreme prices on young players, and to make them more available to everyone.
- The formula for calculating the Quality of each player has been altered. Previously, it had an Age-factor, to illustrate that a more experienced player would perform better overall than a youngster, even with the same attributes. However, since Quality and Age is the base for the Value, this has been altered. If your players quality seems to have changed more than normal this season-change, this is why! I stress though, the Quality doesn't affect anything but Value and Wages, so it has no effect in the simulator.

* NOTE *
At the first glance, the increased Value for young players can look shocking to some of the newer or poorer teams. But please consider that the "value" up until now has had nothing to do with the real Market Value, and so it has been a number with no true meaning.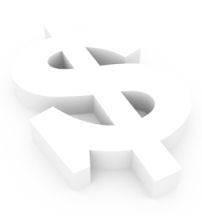 The difference is of course in regards to buying such players from the open market; Players without a team. Yes, this is now more expensive, and yes, it will hurt poor teams a little more. However, you still pay far less than the current Market Value for this player, so selling him with profit, if that is what you wish, is still a valid option. But the best young players are not for everyone, you should have a strong economy before getting them, or everyone would have a whole team of Ronaldos and Rooneys!

Changes to the transfer-system
- Auto-rejection of bids have been implemented. If any bid has been standing as highest bid for 5 days without being accepted or rejected, all bids for that player will now be automatically rejected.
- Sacking a player now actually DELETES him permanently. This is due to the player being mostly unwanted and rubbish, and to avoid team "cooperating" by sacking players to each other (read: cheating)

* NOTE *
Again, some people might think deleting sacked players is going too far, and that it prevents young new teams from picking up the "leftovers" from better teams when they reach a certain age. And this is a fair argument. However, with the new value-model, old players that might have been sacked before, are now easier to sell for a lower price, and so they are a better buy from team to team.
It is important that we do not let users try to cheat by making more than 1 team and sack a player from a secondary team only to pick him up with his main team, and this is a very efficient way of doing so. A fair game is one of the keys to a fair transfer-market!

Changes to Credit Donations (which also affects transfers actually)
Lately we have seen a growing amount of "silly transfers" where credit-donations are part of the deal. We have also seen a limited number of people spending WAY MORE money to buy credits to buy top players, in a very short time. So even if we need money to live and work with improving and running ML, we can not sit and watch people spending several hundred Euros per season. We are aware that we might face a drop in income over this, but it is the responsible thing to do.
These credit-deals have also lead to teams paying other teams to buy poor players for a lot of money, so they circumvented the limit of 50 conversions per season by going through other teams. This will no longer work now of course, with new limits in place.
So, donation-limits have been implemented:
- You can donate up to 20 credits to any number of players in the game per season. (We still think it's very nice that people share credits with friends and family, by all means, or pay 10 credits for a cool team-logo or forum avatar.)
- You can donate more than 10 credits to 1 team per season, and the max is 200. (Here you can choose to spend up to 200 credits on ONE donation per season, to retain the possibility of a birthday-gift, Christmas-gift (!) or even a transfer where credits are involved.)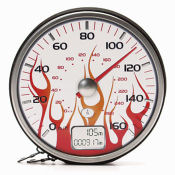 Small improvements:
- To avoid confusion, I now print a little friendly warning if you book a training-camp that involves RESTING (which is pointless during a training-camp)
- Individual training now shows the total Q-diff for your team this season
- The header-link to "new offers" will now remain "lit" even when the page has been visited, as long as there are bids there you can accept or reject. This is to remind people they have pending bids to deal with.
- A League and Division selector has been added to the 4 normal rankings, so you can see the ranking-list you wish without using cryptic URLs!

Optimizations:
- A commonly used library function has been optimized, to improve speed on ALL pages marginally. (But when you consider 800.000 page-views per day, a speedup of 0.1 second per page is quite noticeable!)

Languages:
Updated in-game language-files for
- Norwegian
- Dutch
- Portuguese
- Bulgarian
- Romanian
Updated portal language-files for
- German


So there you have it, folks, another season brewing just over the horizon, with more speed, less bugs, a much better forum, more fair transfers, and a few other tidbits to look forward to.
All the best for season 30!

Comments are always welcome, positive or negative!

- Spinner

NOTE
The credit-limits have been altered to 20 / 200 in the section above.



Written by Spinner 21:25 27/11 2007

This article has been read 12416 times.